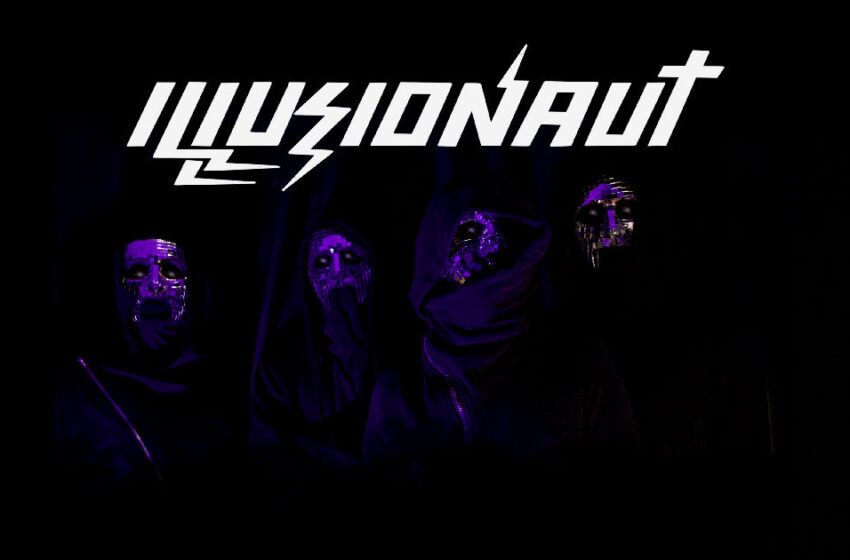 Illusionaut's Highly Anticipated Second Record – The New Body Electric, Arrives Officially This Winter. 
With their own signature style of gripping Alt-Rock, the atmospherically-inclined hybrid music of Illusionaut has established itself firmly within the bedrock of the scene from one side of the map clear to the other through the powerful cuts they've released online.  From their debut record Snow Queen, to the extraordinary wild series of singles they've released including last year's "We Never Sleep," "Let The Devil," & the official video supporting "Bella" – every move they've made has immersed them deeper within the unique depths of Illusionaut's sound. 
Over the course of the past couple years as the world went into lockdown, the band from Little Rock, Arkansas locked into their music like never before as they wrote & readied an onslaught of epic material for their upcoming second record.  Throughout 2021, Illusionaut released advance singles & savage cuts that revealed the band at their vibrant, dynamic, and enigmatic best, launching their new "Intro" online, in addition to the riotous energy of "Wake Up" & the distant melodic beauty of "The New Body Electric."
Sparing no expense in the making of their new record and sparing no quarter in their performances – the second album by Illusionaut, The New Body Electric, shows the remarkable consistency of the band, while also pushing their sound further beyond even their own wildest expectations.  With nine songs in the lineup that speak volumes on how far Illusionaut has come in such a short time with the evolution of their sound – The New Body Electric is a massively bold & sensory, exploratory odyssey unlike any other. 
Expertly captured by Darian Stribling of Blue Chair Recording Studio & mastered by the legendary sound engineer Andy Jackson (Pink Floyd), with incredible artwork by Madrid, Spain's own Robert Hernandez – The New Body Electricinfuses an immaculately high-level of attention to detail running throughout what you hear, to what you see.  From the mesmerizing range in their vocals, to the sensational musicianship they bring to every moment of their music – Illusionaut's second record is a full-on sonic trip that takes listeners straight into the center of the mind's eye & long beyond, and it arrives officially December 10th. 
Available on every major music platform online, join Illusionaut this winter in 2021 as they heat up the scene with The New Body Electric, and celebrate a monumental milestone in the legacy they're building.